JERRY F. POTTS MINISTRIES


D​allas, Texas USA
Welcome
to the Love & Praise Fellowship Ministries Inc. and the Jerry F. Potts Ministries website; the ministries have served Nationally and Internationally for over 40 years, bringing Salvation, Healing, Hope and Deliverance to countless thousands. We trust that through the rich Rhema and Prophetic Word, you're find your Deliverance and Breakthrough. Another endeavor is to bring you to a level rich in Faith that will cause you to live the Overcoming and Victorious Life in Christ Jesus our Lord.

​​Pastor Sandra and I have a deep passion for needy and hurting people; we're also committed to training leaders by hands on mentoring and cultivation.

With humility and generosity of spirit, it's our endeavor to captivate the minds and hearts of God's people and help them lead productive purposeful lives.
​
Please take time to visit our ministry in the DALLAS, TX area or catch us in one of our up coming Crusades throughout United States or Internationally. If we come too or near your city, please bring a friend and share a MIRACLE. We've been fasting and praying and we truly believe this is the year of "CHANGE".
Pastor Sandra and I love you and we hope to see you in the very next service.

​ Sincerely,

Apostle Jerry F. Potts
​Pastor Sandra J. Potts
MISSION STATEMENT
​Save the Lost, Deliver the Bound and Bring God's People into Victorious Living through LOVE, PRAISE and FELLOWSHIP.


​
​​​​​P.O. Box 2503
​ Rowlett, TX 75030 USA

214-542-6555

E-mail:

bishopjer
rypotts@aol.co
m
Dr. Jerry F. Potts
Dr. Nasir Siddiki
Dr. Gloria Harris, Dr.Kim, President Park Geun-hye (So. Korea), Apostle J F Potts, Pastor Sandra Potts & Bishop F P Matthews
LOVE & PRAISE FELLOWSHIP MINISTRIES, INC.
Join us this Sunday !!!

​
​
​LOVE & PRAISE ​FELLOWSHIP INTL.
1138 Pleasant ​Valley, Suite H
​​

Garland, TX 75040

​
Sun School...9am​ Sun Morn Worship...10am
Wed Prayer / Disciple​ Training...7:30pm

​
Sun School 9:00 am Sun Worship 10:00 am
1st and 3rd Wed Prayer/Disciple Training​ 7:45 pm
LOVE & PRAISE FELLOWSHIP MIN., INC


JERRY F. POTTS MINISTRIES​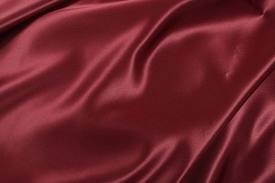 Jerry F Potts/Facebook
​
​

SUNDAY MORNING


10:45am CST


WEDNESDAY EVENING


7:30pm CST​​​​
Our services times have temporary changed.

SUNDAY morn service 10:00am

ONLY in sanctuary.

WEDNESDAY service is Virtual Facebook Live 7:30pm CST.
LOVE & PRAISE FELLOWSHIP MINISTRIES INC. P. O. BOX 2503 ROWLETT, TX 75030 USA WW.JERRYPOTTSMINISTRIES.ORG. 2010
GHANA AFRICA CRUSADE 2022
Prophet and Lady Joe Gama​
Apostle and Lady Jerry F Potts​